Common Cares of Christmas #2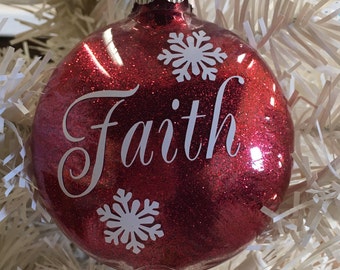 Tis the season to be jolly, fa la la la la, la la la la!  To be jolly is to be in good spirits, lively, merry, joyous, happy and cheerfully festive.  Are you jolly or are you so focused on the cares of life that you are frustrated? As I mentioned last week, for the month of December I will blog about some common cares that people have at Christmas (so please check out last week's post if you didn't already).  Last week's care was the family and this week we will discuss "Frustration that needs to be turned into faith."  
Frustration is defined as a feeling of dissatisfaction, often accompanied by anxiety or depression, resulting from unfulfilled needs or unresolved problems.  Are you jolly or frustrated?  Some are frustrated for various reasons, to name a few  . . .
Frustrated about the way things have gone this year
Frustrated that the holidays are coming and your money is funny
Frustrated with your spouse or your children
Frustrated that you are single and want to mingle but no one is in the picture
Frustrated that you are not where you want to be in your career, business or ministry
Frustrated that the relationship that you are concerned about has not changed
Frustrated that God doesn't seem to be answering your prayer
I know these feelings are real because I have experienced them. Focusing on frustration often produces depression and sadness.  The enemy wants us to steal our joy.  God wants us to keep our minds stayed on him so that we can have peace, love and joy!  Jesus gives us internal and everlasting joy!     
     We must turn our frustration into faith!  Faith is the substance of things hoped for, the evidence of things not seen (Hebrews 11:1).  When we have faith, we can be jolly because we are trusting God with all of our cares. We are looking to Him to perfect that which concerns us (Psalm 138:8). We can have faith because Jesus Christ was born, he died, was buried and raised on the third day (I Corinthians 15:4).  We can be jolly because He lives! And because He lives, we can face tomorrow!  If you have faith the size of a mustard seed, mountains can be removed (Luke 17:6).  Remember that Jesus is the reason for this season. Believe God, keep your focus on Him, what He did, what He has done and what He is going to do!  No matter what your circumstances, cast all of your cares on him and have faith in God!
Until next week . . .
Carolyn