"Take time to honor"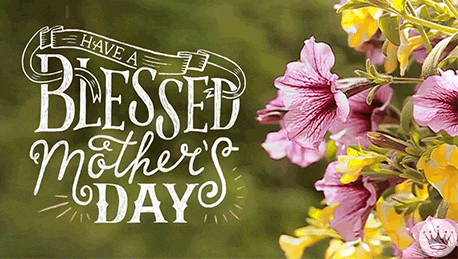 Happy Mother's Day to all of the mothers, grandmothers and those who are like mothers.  It's an honor to be a mother.   Some mothers are at the beginning of their journey with new born babies and toddlers (Congratulations!), some are in the middle with school aged children/teens and some have been on this journey long enough to have adult children.  No matter which part of the journey, you are a mother, and this weekend is all about honoring you!
Exodus 20:12 says "Honor your father and your mother that your days may be long upon the land which the Lord your God is giving you."  To honor is to show high respect, worth, to accept their authority, love them, care for them and it may even mean providing for them.  There are many ways to show honor to the woman who bought you into this world.  Yes, we should honor them every day.  However, this weekend is a special time so, do something special!
I give honor to God and to the two women who raised me; my mom and grandmother. I praise God that both of them are still here, and I am thankful for every thing that they did to raise me. I love you both!  Thank you, thank you and thank you!
As I reflect on both of my moms, I realize that this is a challenging weekend for those whose moms are no longer here.  May God comfort you, bless you and allow you to reflect on the wonderful memories of your mother.  Happy Mother's Day to ALL!  Enjoy your weekend!
With Love . . .  .
Carolyn